Tired of clunky
seating plan templates?
Mega Seating Plan creates data-rich seating charts instantly.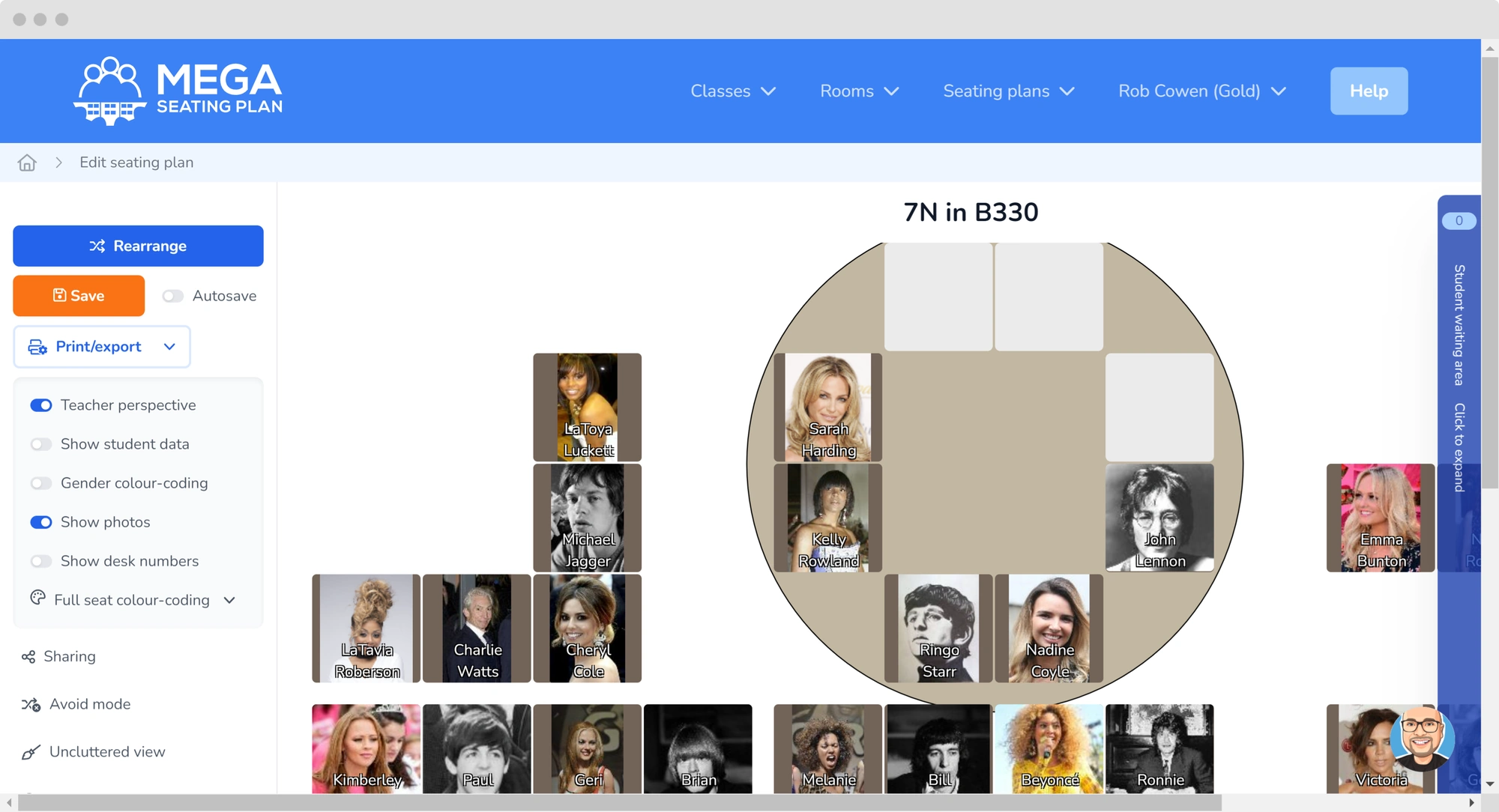 Knock seating plans off your to-do list
120,000 teachers in 175 countries choose Mega Seating Plan for their data-rich seating charts.
Compatible with every MIS/SIS
No matter where you are or what information system your school uses, Mega Seating Plan can synchronise your data
SIMS, iSAMS, Arbor, Bromcom, Databridge, Engage, Facility, Integris, Cloud School, Pupil Asset, ScholarPack, Teacher Centre, WCBS, SchoolBase, SchoolPod and all others
PowerSchool, Gradelink, Teachmint, Wisenet, QuickSchools, Education Cloud, Alma, Workday, FACTS, Parchment, Oracle HE Cloud, Orah, Camu, iGradePlus, Sycamore, Rediker, Aeries, Ellevation Skyward, Illuminate, Infinite Campus, Academia, Synergy, Tyler, Aspen Instructional, Camu, iPass, Veracross and all others
Synergetic, TASS, SchoolPro, SchoolEdge, SAS2000, PCSchool, Civica, Sentral, NSW 3PI, Classe 365, EduMate, Civica, DayMap, ICON, SIMON, Xuno, Zunia, Edval, Timetabling Solutions, EDSAS and all others
Kamar, LINC Tech/Hero and all others
All systems supported via CSV uploads
Synchronised

Mega Seating Plan links to your MIS/SIS to provide accounts for all teachers in your school

Data-rich

Every class and student imported from your MIS/SIS with their demographic data, assessment results and photos

Outstanding

Mega Seating Plan schools are 52% more likely to be graded Ofsted 'Outstanding'
Seating plans in seconds
Let Mega Seating Plan take care of the seating plans, so you can focus on the teaching
Your classroom, your layout

With a few clicks, create your classroom layout to reuse with all your classes... or just use one your colleague has already made

Artificial intelligence

Mega Seating Plan uses machine learning to arrange students automatically, based on your requirements and student behaviour

Human intelligence

You know best, so just drag and drop your students to make your perfect layout

Colour-coded

Set whole-school colour-coding rules to automatically highlight students with key attributes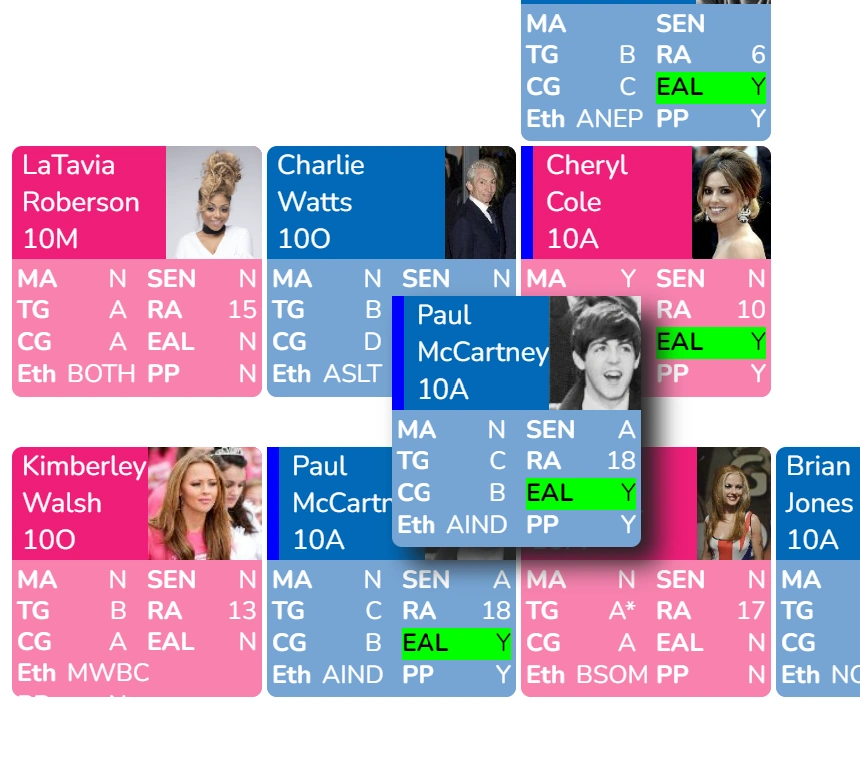 Ready to dive in?
Find out why 120,000 teachers in 43,000 schools trust Mega Seating Plan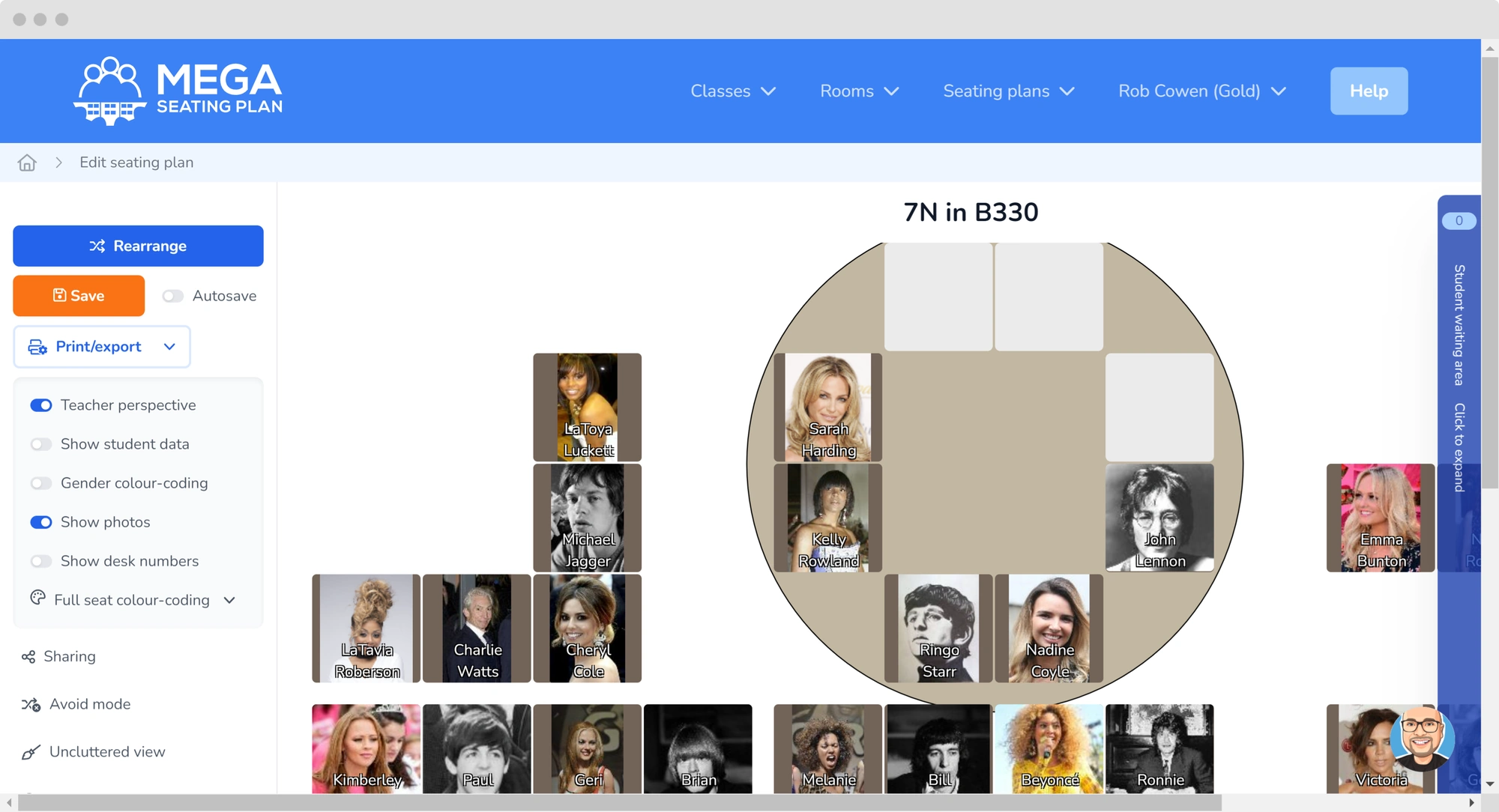 Time saving
Mega Seating Plan has been helping teachers be teachers since 2015
Hours saved per teacher this year

6.9

Plans per school

618

Teacher-time saved per school this year

$30,518
Why do schools love Mega Seating Plan?
Teachers love the
simplicity
Leaders love the
outstanding support
Budget holders love the
price
Pricing
Plans to suit everyone, from an individual teacher to multiple schools.
Frequently asked questions